Silent Auction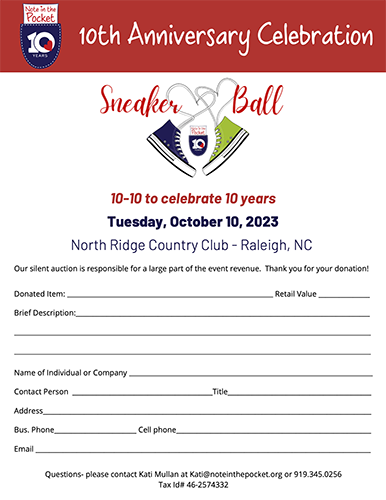 Part of the evening's festivities will be a silent auction and wine pull as a way to raise funds to continue our work! To make our auction successful, we are seeking unique and interesting items and experiences.
Would you consider donating a bottle of wine valued at a minimum of $20? Do you have gift cards to restaurants or stores that you are not going to use that you can donate? Would you like to help us solicit items for the silent auction?
If you're interested in donating, download and complete the PDF form, or if you are interesting in learning how you can help our auction, contact Kati Mullan, Development Associate, at kati@noteinthepocket.org or 919.345.0256.