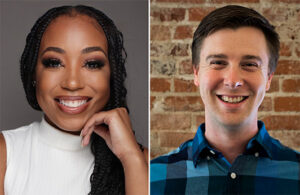 Please join us in welcoming two new members to our Board of Directors: Raven Gibbs and Tim Scales
Raven Gibbs, MS, LCMHCA, NCC, is an author and licensed psychotherapist serving the beautiful state of North Carolina. Over the years, she has worked tirelessly to ensure that the young women she encountered were supported, loved and encouraged. Raven had a vision and executed a plan to address mental health challenges via dance to young ladies that were not open to traditional therapeutic techniques and interventions. Her work is much needed in communities that are plagued by stigma and limited healthcare resources.
​
Raven holds a Bachelors degree from the University of North Carolina at Chapel Hill in Psychology and Sociology with a concentration in Law and Cognitive Science. She is also a Graduate of Distinction from Capella University with a Masters degree in Clinical Mental Health Counseling. She was inducted into Chi Sigma lota, the international honor society for professional counselors.
Tim Scales is executive director of the American Underground, a downtown Durham coworking hub for innovators, creators, and changemakers. Previously, he founded a successful marketing company and an unsuccessful tech startup and learned a lot from both opportunities. He has an MBA from Duke University and lives in Durham with his wife and their boisterous kiddo.