Ambassador Program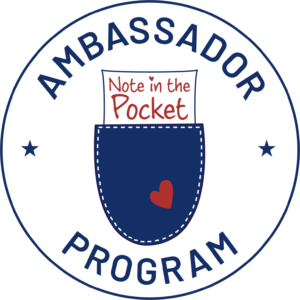 What is the goal of the program?
Our goal is that the Ambassadors will be our voice in their schools and/or workplace and communities and help us to expand our program by obtaining new volunteers, high quality, school appropriate clothing, and financial support. By speaking up for those in need, we also hope to expand the heart of service already present in those who participate.
What is required of participants? 
This program is designed as either an independent study with an activity guide that can be completed at your pace, or you can recruit others to form a service team or club at your school or religious community. You will be assigned an advisor who will help you track your accomplishments. The following requirements will be met.
A summer volunteer requirement of 10 hours of accumulated service that includes participation in an orientation training on one of three dates provided. 

Ambassador's will be expected to volunteer at NITP, generate public awareness, host an approved clothing collection, create their own fundraising plan, and participate in our biggest fundraising event, the Note in the Pocket Socks & Undie 5K Rundie in the spring.

Additional volunteer opportunities will be provided both at the Volunteer Center and at various off-site events throughout the year. 
What are the benefits of the program?  
Learn about the functions and demands of running a nonprofit organization

Develop and hone leadership skills

Provide guidance and support in planning, developing, and implementing projects which will improve the lives of children throughout Wake County

Develop community awareness

Engage donors

Increase community partnerships

Nurture a heart for service 

Works as an independent study, complete projects at your own pace

This program can be started and completed at any time
How do you join?
Interested in becoming an Ambassador? Please contact  ambassadors@noteinthepocket.org for more information.